At Atami Sushi we try to achieve a balance between the old and new by serving the finest and freshest food, presented in the old world tradition with a contemporary flair. All of our seafood and meats are individually sliced to order and prepared to ensure the highest quality. We purchase our selections on a daily basis to guarantee peak freshness. Atami Sushi is designed to have a warm and lively ambiance in the heart of Clarks Summit, PA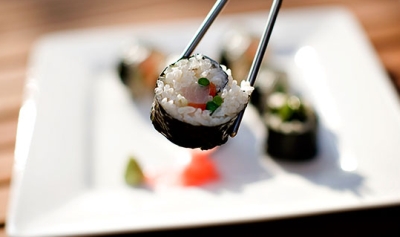 Whether you're a true lover of sushi, or just a novice, Atami Sushi has what you're looking for. In addition to what we feature on our regular lunch and dinner menus, we always have daily and weekly specials from both our kitchen and our adventurous sushi chefs. Come in and enjoy a variety of the freshest sushi and sashimi available.
We serve wine and beer.
We offer off premise catering for any occasion. Whether it is a small house party or large events or weddings, the chefs at Atami Sushi can meet your needs. Call us today for more information or e-mail us at email@atamisushi.com

Thank you very much! We look forward to serving you.